Real Time Data for Perishable Inventory
Real time data when and where you need it can significantly reduce waste and improve margins. Fully customizable and integratable into your operations, S3-WMS collects and distributes key tracking data across the entire distribution chain and supports customers, management, operations and back office personnel via any web browser.
The system has a proven track record with more than a decade of uninterrupted operations allowing our customers to do more for less.
Fits multiple types of workflows and easily integrates into your operations
Standard web interface allows access from anywhere
Custom, excel or PDF reports, BOLS, receipts and invoices
Error free high-volume order fulfillment
True scalability to grow and expand with your business
Allows reduced and temporary labor across all warehouse functions
Deployable in a variety of models, on-site, off-site, private-cloud
Fully customizable data model allows any data elements to be used
Reduce labor and loss without changing your workflow.
S3-WMS warehouse management system fits your warehouse operations.
---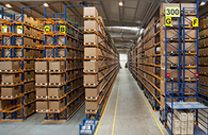 S3-WMS is an enterprise class WMS and can be deployed on-site or via private cloud infrastructure.
Support and maintenance all done remotely
Web based screens allow access from anywhere/anytime
Architecture supports any deployment strategy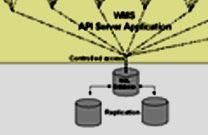 S3 WMS is built entirely on robust, secure, scalable and royalty free code
Minimizes licensing costs & allows cost effective scalability
Security and data integrity are maintained to the highest standards
Integrated AS2/EDI interface allows for free direct EDI without the need for VAN charges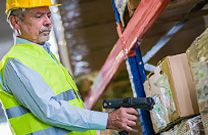 S3-WMS was designed for ease of use
Intuitive and easy to learn workflow speeds adoption and ensures usage
Training is primarily accomplished by simply doing
The simplicity allows your customers to use it extensively reducing support costs
Accurate
The S3-WMS system ensures items are never lost
Reliable
With the S3-WMS redundant architecture you are always fully operational
Flexible
S3-WMS system supports all types of environments: Manufacturers, Distributors, 3PL companies, and more
---
"Converting to the S3 system greatly improved our inventory accuracy by 25-30%"
Michael Yargeau
Director of Warehouse
Allied Frozen Storage, Inc.
---
"We can train a new person or temp on the S3-WMS system in 1-2 hours."
Terry Collister
Executive Vice President
Allied Frozen Storage, Inc.
---